Colin House is named after Jean Claude Colin, the founder of the Marist Fathers. The Marist Sisters ran Chavoin College at Burwood from 1967–1979 before it became the Senior Campus of Emmaus College.
Jean Claude Colin was born in 1790 in the Rhone region of France and was the eighth child of nine children. His parents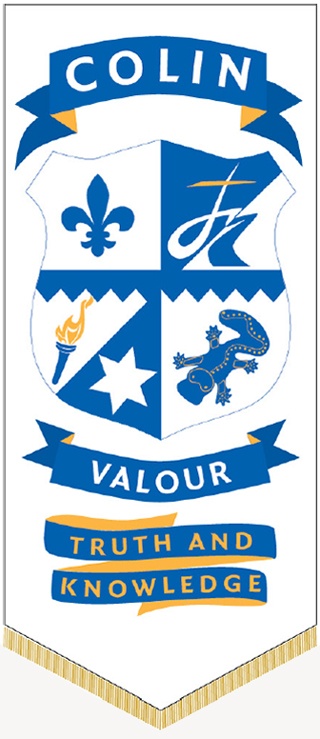 owned and cultivated a piece of land, and during the winter turned to weaving. The home in which Jean Claude was born was secure and loving, despite the cataclysmic times of the French Revolution. His parents died in 1795, leaving the children orphaned.
Jean Claude was cared for by relatives before entering the Seminary to become a priest. It was in the Seminary that Jean Claude and some of his companions were guided by God to found a Society of Mary whose members would call themselves Marists (Marist = Mary + Christ). Father Colin was to be a founder of the congregation and along with Jeanne-Marie Chavoin he co–founded the Marist Order of Sisters.
Jean Claude's life is the story of a man touched by God in a remarkable way: a man whose temperament and personality, transformed by grace enabled him to find a particularly effective response to the deep spiritual needs of his time. Jean Claude died in 1875. Since that time the Marist Order has spread to many areas of the world including Australia.
Colin PDF
Download