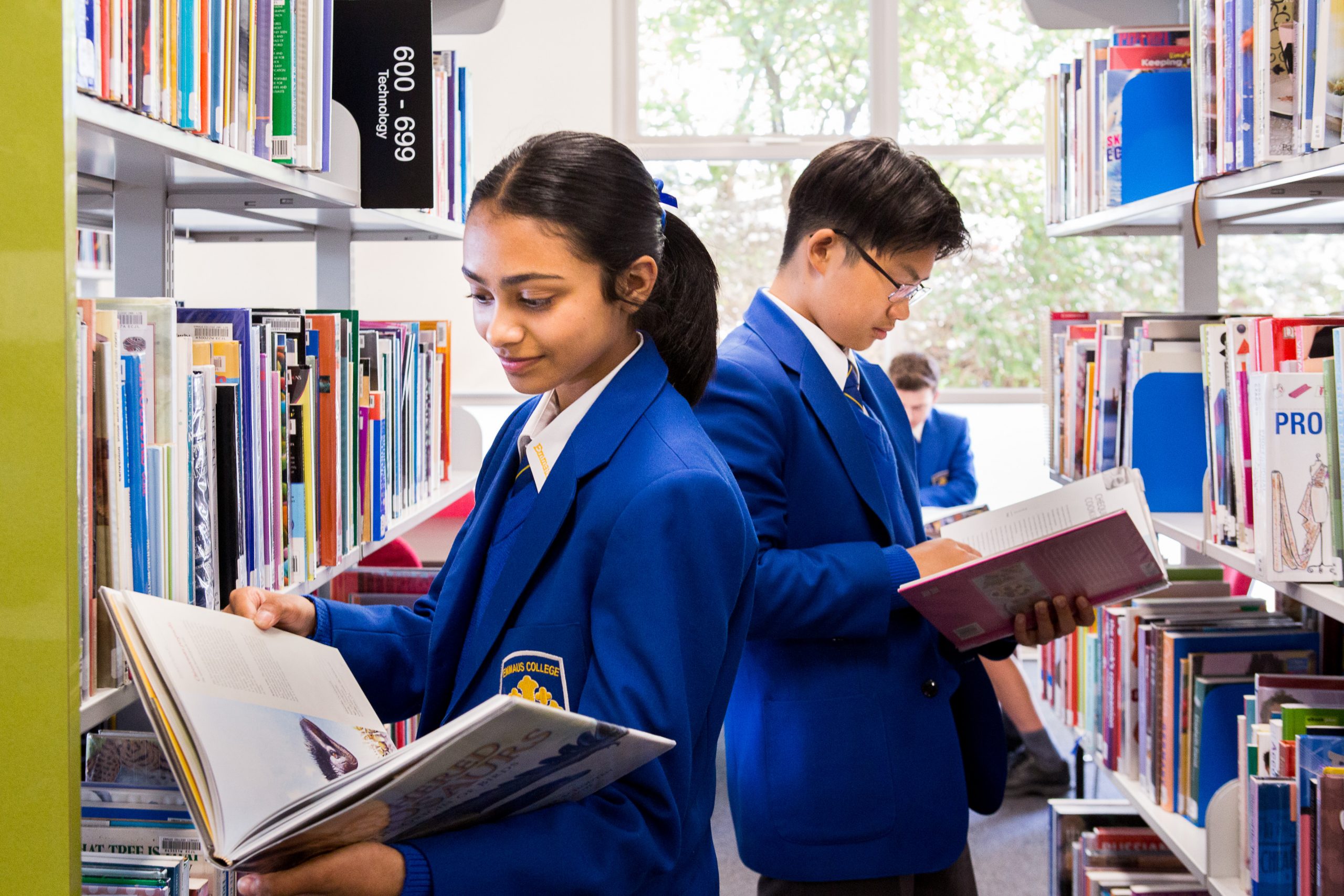 The Emmaus College Library Learning Centre provides the students and staff with a wide range of resources catering to various interests and study requirements in accordance with the Victorian Curriculum. Assistance is also given to research classes, aiding in the enhancement of information skills, private study and individual learning needs.
The students have access to study and research areas, a number of computers, and a relaxing space for leisure reading.  A wide range of quality and contemporary print, nonprint and online resources is provided to support students' learning.
All library staff are committed to promoting and encouraging reading to help students with their reading selections.  Students also have access to a range of fiction eBooks and audiobooks.
A number of online resources are available from the Library's page on EmmLink.  These resources include Proquest, World Book Online,  Britannica Online, Weblinks, Echo to enable students to have access to quality research sources.  We also have ClickView to access broadcast programs including current affairs, movies and documentaries.
The library staff work to provide a welcoming and dynamic learning environment that encourages students along the path of independent lifelong learning.  By empowering students to become effective users of ideas and information during and beyond their schooling.
The Teacher Librarian collaborates with subject teachers to ensure students are equipped with research skills, become familiar on the use of print and online resources, and to be able to use information in an ethical manner.
The Library opening hours are:
Monday to Friday – 7.45am to 4.30pm
For more information please contact Susanne Graetsch.