.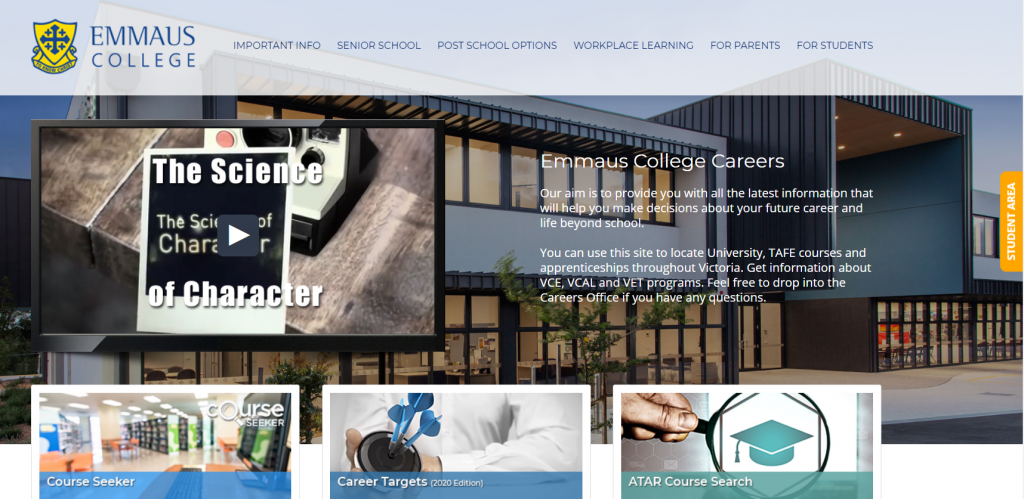 The Careers Counsellors are responsible for Career Education within the College. In accordance with College policies and objectives, the Careers Counsellors provide guidance and support to students, their parents and staff to help students to develop a positive self-concept, obtain increased control over their lives and maximises career possibilities.
The Careers Counsellors;
Provide up-to-date information to students, staff and parents about post-secondary education and employment prospects.
Facilitate for students the transition from school to work and school to further study.
Assist parents, students and teachers in the process of subject and course selection for Year 9 to 12.
Co-ordinate the Work Experience Program within the College.
Oversee the implementation of career interests' assessment for senior students.
Facilitate the Pathways unit as part of the 'Mind & Body' program at Y9@E.
Develops relationships with a range of tertiary and industry-related organisations.
Exploring Career Options
A major source of online resources into career options is our dedicated careers website emmcareers. It provides a wide range of information covering all aspects related to the career development of students.