The College is managed by the Emmaus College Board, under delegation from the Association of Canonical Administrators, in accordance with the Constitution which is approved by the Archbishop of Melbourne.
The Emmaus College Board acts as a Board of Management. The Board is composed of The Canonical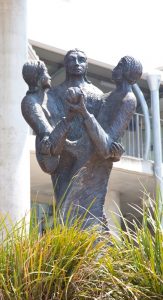 Administrators, a lay member from each regional parish, the College Principal and Assistant Principals and a member of staff from each campus. The Board has a Chairperson and Deputy Chairperson and the Finance Manager of the College provides financial advice to the Board.
A number of sub-committees exist to support the work of the Emmaus College Board.
These sub-committees are:
• Education Committee
• Finance Committee