04/09/21
On Sunday, 19 September, the Victorian Government announced a staged return to on-site learning for Term 4. The settings below are indicative only and are subject to change.
Remote and flexible learning will continue to be delivered to students on the days they are not attending on-site.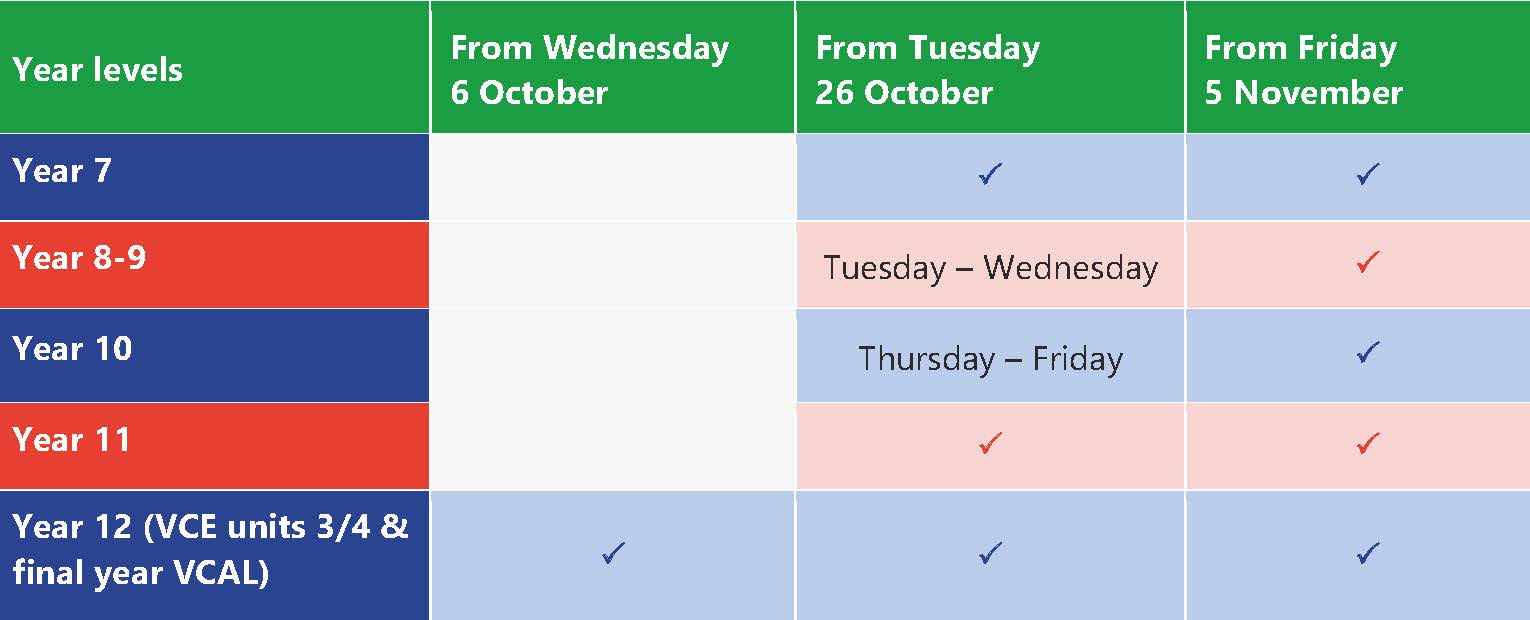 Vulnerable children and children of parents/guardians on the authorised provider and authorised worker list with no other form of supervision at home may access supervision for the remote learning program at school. Any parent/guardian in this position is advised to contact Ms Deb Frizza via email: drfizza@emmaus.vic.edu.au so appropriate supervision can be arranged.